VIDEO: Charlie Sheen 'Goddess' Bree Olson Pleads Guilty To DUI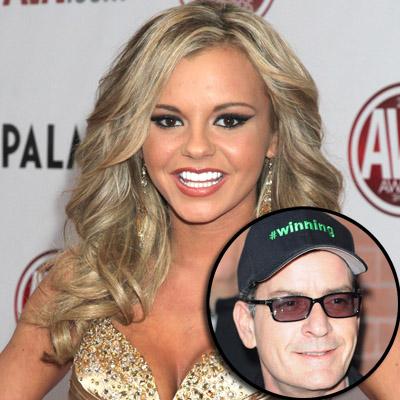 Charlie Sheen's former "Goddess" Bree Olson pleaded guilty Tuesday to a misdemeanor charge relating to driving while intoxicated in Fort Wayne, Indiana last February.
The 23-year-old porn star, whose real name is Rachel Oberlin, was arrested on February 3 after she crashed her car into a light pole; police said she had been drinking.
Olson's attorney, Randy Fisher, said he spent weeks preparing a trial and negotiating with prosecuting attorneys. He said the two sides eventually came to an agreement. By pleading guilty to Operating a Vehicle While Intoxicated (a Class C misdemeanor), Oberlin will spend a year on unsupervised probation and must perform an unspecified amount of community service.
Article continues below advertisement
Olson spoke with reporters outside the courtroom where she confirmed that she and Sheen are broken up. "We still talk and everything," Olson said. "I wish him nothing but the best. I don't have anything bad to say about him."
When asked if she believed Sheen had a drug problem, Olson stated "no."
She also told reporters she wants to branch out from adult films into mainstream movies. "I'd like to do it on my own. I'd like to move to L.A. and start taking classes and basically start from the bottom up just like any other person would do."