PHOTO: Ex-Major League Ballplayer Carl Everett Arrested -- See His Mug Shot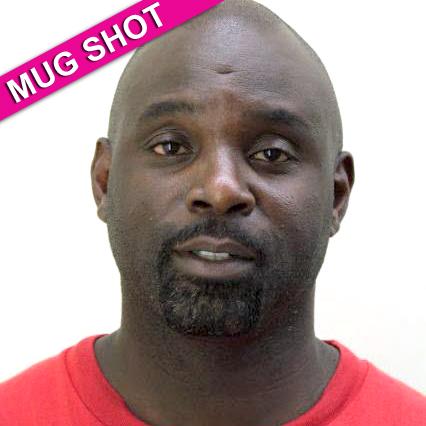 Ex-MLB player Carl Everett was in custody at Tampa's Hillsborough County Jail Tuesday, following his arrest on charges of aggravated assault with a deadly weapon and tampering with a witness.
POLICE DOCUMENT: Read The Arrest Report
Everett, 39, was arrested on Monday night at his Tampa, Florida home.
During his 14-year career, Everett's volatile temper often overshadowed his athletic talent, as he bounced around eight different teams.
Article continues below advertisement
His most famous on-field incident came as a member of the Boston Red Sox in July of 2000, when he intentionally bumped into umpire Ron Kulpa after a disputed call. The league suspended Everett 10 games for the meltdown.
Earlier that year, Everett also raised eyebrows in sports circles, after claiming dinosaurs never existed.
"The Bible never says anything about dinosaurs," Everett told Sports Illustrated. "You can't say there were dinosaurs when you never saw them. Someone actually saw Adam and Eve. No one ever saw a Tyrannosaurus rex."