Desperate Housewives Star Ricardo Chavira Busted For DUI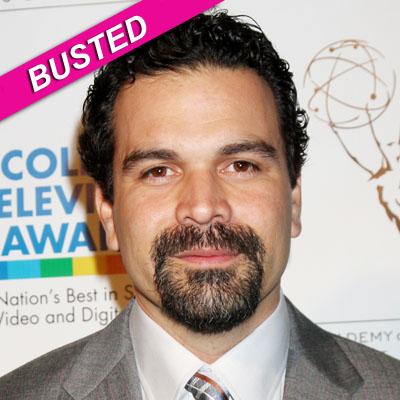 RadarOnline.com Staff Reporter
UPDATE: 11:15 am PT/2:15pm ET: Chavira has been released from jail after posting $25,000 bail.
Eva Longoria's on-screen husband in Desperate Housewives -- hunky actor Ricardo Chavira -- has been arrested for a DUI in Los Angeles.
Chavira, who plays fiery Latino husband Carlos Solis on the hit ABC show, is still being held in jail after refusing to take a blood/alcohol test after he was pulled over in Los Angeles at 2am PT on Tuesday.
Article continues below advertisement
POLICE DOCUMENT: Read Ricardo Chavira's Booking Report
The actor, who is the son of Texas Judge Juan Antonio Chavira, is currently being held on $25,000 bail.
The 39-year-old actor married Marcea Dietzel in 2007 and is one of the longest running cast members on Desperate Housewives; his other TV credits include Six Feet Under, NYPD Blue and City Of Angels.
He currently lives in Los Angeles with his wife; he has two children.