Andy Dick Arrested For Drunken Restaurant Ruckus -- See His Mug Shot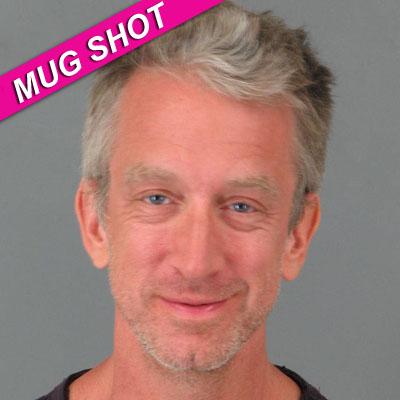 RadarOnline.com Staff Reporter
Former Celeb Rehab star Andy Dick was arrested Monday night in connection with disorderly conduct inside a restaurant in Temecula, California, and RadarOnline.com is reporting.
Dick -- who allegedly was under the influence of alcohol -- was taken to a nearby jail before being booked at 9:48 pm PT on a misdemeanor charge of disorderly conduct with alcohol.
His bail was set at $500, and after sobering up at the jail, he was allowed to leave.
Article continues below advertisement
The 45-year-old comic has a long history of drug- and alcohol-related problems.
POLICE DOCUMENT: Read Andy Dick's Booking Report
Don't forget, it was that RadarOnline.com posted exclusive photos of the News Radio star snorting cocaine while in his car in the parking lot of the Corner Club in Woodland Hills, California on February 24.
Our source said that Dick engaged in some hot-and-heavy action in the bathroom of the establishment with an unidentified woman -- "He was kissing her naked breasts," the source said.
The troubled comic and his gal pal then traveled out to the parking lot, and boarded a car, where Dick could be heard telling her, "Give me the coke, Give me the coke."
In between sniffs of the contraband, Dick would lift up the woman's shirt and continue kissing her bare chest. The car door was open for all to see the hi-jinks, the source said.
"They were in their own little world," the source said. "He was oblivious to everything except the cocaine and the woman with him."
Article continues below advertisement
Late last year, a pal of Dick's told RadarOnline.com the star "has openly talked ... about committing suicide and he has definitely hit rock bottom at this point.
"Unless he gets help fast then he's going to kill himself, because he is totally out of control just now."
Dick has made plenty of police blotter over the years: He was arrested in January 2010 for allegedly "unexpectedly and without invitation" grabbing a man's crotch at a West Virginia bar and "repeatedly groping then kissing him."