Exclusive
Desperate Housewives Star Arrested -- Wife's Tricky Call To His Dad (And He's A Judge!)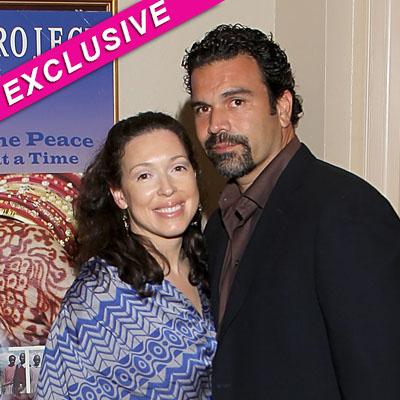 RadarOnline.com Staff Reporter
Desperate Housewives star Ricardo Chavira got his wife to tell his father, Texas Judge Juan Antonio Chavira, that he was arrested for a DUI.
Listen! 'RHOP' star Wendy Osefo breaks down the "most intense fight in the show's history" in under 2 minutes.
The real life drama -- which plays like something that scheming Carlos Solis would do to his wife Gabby (Eva Longoria) on the hit ABC show -- unfolded after Chavira's early morning arrest in Los Angeles.
Article continues below advertisement
And the actor's wife, Marcea Dietzel, made the tricky telephone call to Bexar County Judge Chavira to reveal the bad news.
Judge Chavira exclusively told RadarOnline.com Online.com: "I got a call from my daughter-in-law to tell me that my son had been arrested for a DUI this morning."
"His publicist also called me, but at the moment I do not have any other details about what happened and that is the truth."
"I have still not spoken to my son."
Chavira was released from the Van Nuys Jail tuesday morning after posting $25,000 bail. He refused to take a blood/alcohol test after he was pulled over in Los Angeles at around 2.20am PT on Tuesday.
The 39-year-old actor married Marcea Dietzel in 2007 and is one of the longest running cast members on Desperate Housewives; his other TV credits include Six Feet Under, NYPD Blue and City Of Angels.
He currently lives in Los Angeles with his wife; he has two children.