Teri Hatcher Wants Lawsuit Against Her Thrown Out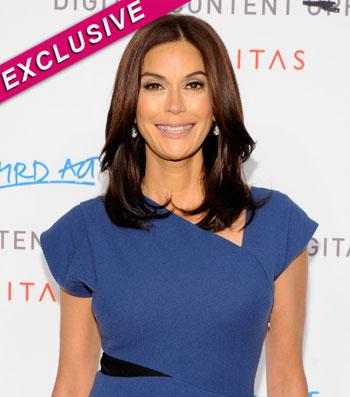 Teri Hatcher wants a lawsuit that was filed against her by former friend and business associate Jennifer Glassman thrown out, RadarOnline has learned exclusively.
The Desperate Housewives star says documents aren't being delivered to her legal team in a timely manner, and that should be grounds for dismissal.
Read The Legal Document Here
In court documents obtained by RadarOnline, Glassman's lawyer states, "Hatcher and ISBE Productions are bringing this motion in an attempt to unnecessarily halt and stall this litigation.
Article continues below advertisement
"Plaintiff has worked with Defendants for the last two months in a good faith attempt to address and resolve document production issues so that this matter could proceed accordingly...Plaintiff does not believe there is any spoliation issue that would justify staying these proceedings."
Glassman was the vice president of Hatcher's production company, and is suing Hatcher for fraud, wrongful termination, and emotional distress. Glassman claims she was fired after she helped Teri launch a website for which she was supposed to get 50% of the profits. Glassman never got the deal in writing.
MORE ON:
Celebrity Justice