VIDEO: Meredith Vieira On Leaving The Today Show: 'This Is A Difficult Day For Me"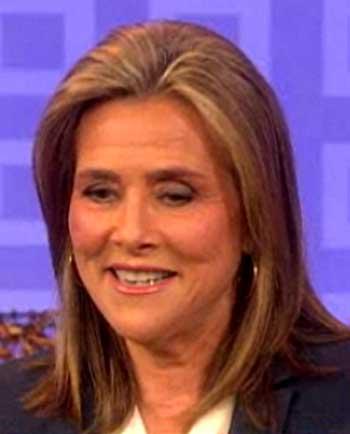 It's official: The Today Show's Meredith Vieira announced she's leaving NBC's top-rated national morning show on Monday.
"This is a difficult day for me," she said. "I'm going to try to hold myself together here. But after months of personal reflection and private conversations between my family and my friends, I've decided to leave Today in June.
"I've really had a great time, but time is one of those weird things you can never get enough of it. And it just keeps ticking away and I know that I want to spend more of mine with my husband, Richard, and my kids Ben, Gabe and Lily."
Article continues below advertisement
Vieira, 57, has gotten credit for keeping the show's numbers afloat after Katie Couric left five years ago to anchor the CBS Evening News.
Ann Curry will take over Vieira's spot, while Today Show 9 am anchor Natalie Morales takes over Curry's news spot. White House correspondent and MSNBC personality Savannah Guthrie will take over the 9 am anchor slot.
Vieira has frequently mentioned that she'd like more time to spend with her husband Richard M. Cohen, who's had bouts with multiple sclerosis and cancer.