Behind The Breakup -- Inside Arnold & Maria's Split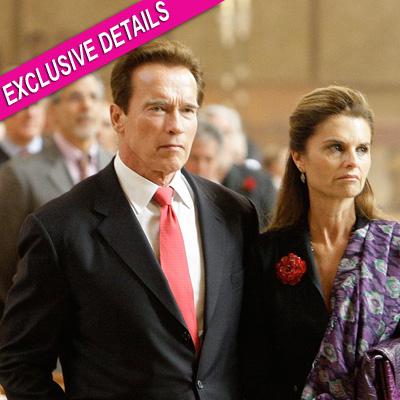 RadarOnline.com Staff Reporter
They were one of Hollywood's oddest couples,and yet they lasted for 25-years -- so what finally caused the shocking breakup of Arnold Schwarzenegger and Maria Shriver?
Perhaps, the answer lies in Schwarzenegger's sometimes sordid sexual past.
Powerhouse attorney and women's advocate Gloria Allred tells RadarOnline.com exclusively: "Maria and the people of California deserve so much better than they have had with Arnold Schwarzenegger. I hope that she holds him fully accountable for his behavior during the marriage."
Article continues below advertisement
The behavior, to which Allred refers to, has been widely reported over the years.
Allred personally represented a stunt woman, Rhonda Miller that sued Schwarzenegger for sexual harassment in 2004, when Arnold was running to be Governor of California. The lawsuit against Arnold was eventually dismissed.
But that was just one of several sexual scandals which dogged Schwarzenegger during his 25-year marriage to Shriver.
Among the other allegations: Schwarzenegger reportedly had a seven-year affair with former child actress Gigi Goyette.
Then came a series of embarrassing headlines during a trip to Britain where he was accused of groping three female journalists while promoting a movie.
Just before the 2003 gubenatorial election, Schwarzenegger was accused of sexually harassing several women over a 25-year-period.
Six women came forward with three of them claiming he had groped their breasts; a fourth said he had put his hand on her bottom beneath her skirt.
Article continues below advertisement
A fifth woman alleged that he had tried to take off her swimsuit in a hotel elevator while the last woman said he tried to sit on her lap.
Four of the women remained anonymous, but the other two, Elaine Stockton and British journalist Anna Richardson, went public.
Richardson went on to sue Schwarzenegger and his aides when he claimed she had encouraged his behavior; they settled out of court in 2006.