Schwarzenegger Split: 'Karma,' Says Mother of Ex-Mistress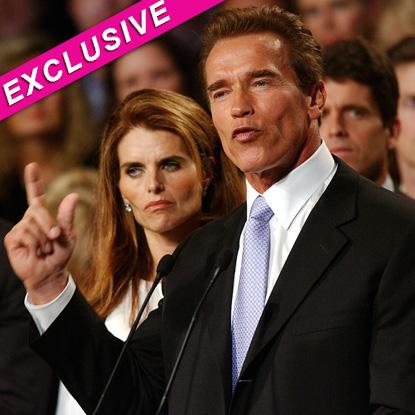 Karma's a biotch.
The news that Arnold Schwarzenegger and Maria Shriver were separated after 25 years of marriage was shocking, but the mother of Arnold's alleged former mistress simply calls it "karma."
Former child actress Gigi Goyette, 52, reportedly had an affair with Schwarzenegger for 10 years, starting at the age of 16 in 1975. News of the liaison, which took place during the first few years of his marriage to Shriver, was first reported nationally in 2001 and again became an issue when Schwarzenegger ran for governor of California in 2003.
Article continues below advertisement
Now, Gigi's mom, Karrin Lolly, is speaking exclusively with RadarOnline.com at her daughter's home in Malibu.
What goes around, she said, comes around.
"I didn't like him," Lolly said about Schwarzenegger. "He abuses women and he uses women. He was a philanderer."
And her thoughts on why he and Maria separated?
"Karma," Lolly said. "You get what you put out into the universe."
Lolly said she thought the reason Maria stayed with Arnold through all of his philandering was because "she is a Kennedy. She knew what she had to do."