Pol Behind Obama Chimp Email: 'I Assume I Offended The Black People!'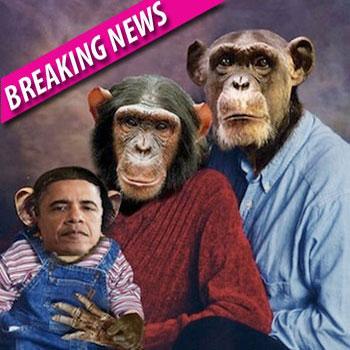 Article continues below advertisement
"I humbly apologize and ask for your forgiveness," she said in a press conference outside her Orange County home. "I'm an imperfect Christian gal who does her best to live a Godly life. I would never do anything to intentionally harm or berate others regardless of ethnicity.
"I will not repeat this error so I ask for your forgiveness for I am truly sorry."
Rev. Al Sharpton Calls For California GOP Lawmaker To Resign After Obama Chimp Email
Davenport said she would not resign her political post in Fullerton, Calif., because she is "getting comments from my constituents asking me, `Please do not resign,' and out of respect for (them) I will continue to remain in office.''
She claimed she thought the email was "political satire" but admitted that she did not send it to some people she thought "might be offended."
Who could possibly be offended? She described them as "those who would be of another race, those that aren't black, or brown, and some of my own race."
Article continues below advertisement