Break Bread With Barack - For $35k Per Person!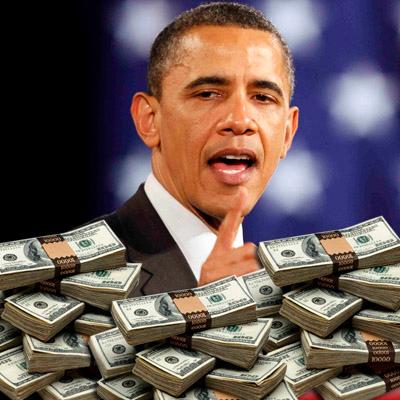 By Cliff Renfrew
Radar Staff Reporter
What would you pay for a nice meal with the President of the United States?
How about $35k and change — which hopefully includes the tip.
President Barack Obama is heading to Hollywood this week to rally the super-rich as he gears up for next year's general election.
As part of his trip, Obama will be hosting an exclusive dinner at the Brentwood Tavern Restaurant with power-brokers like Jeffrey Katzenberg (Dreamworks CEO), Michael Lynton (Media Chief), Berry Gordy (Founder of Motown), Elon Musk (Entrepreneur) and Russell Goldsmith (Bank Chief).
Article continues below advertisement
Now, for the investment of $35,800 in cool cash, per person, you too can hobnob with the elite of the political and entertainment worlds.
And, unlike most things in the world of politics, one thing is actually guaranteed here -- potential donors are being assured that Obama will "go to each table and speak with everyone individually."
With what is bound to be a tough re-election campaign, the incumbent president is going to need all the funds he can get his hands on, so why not splash out and make it a family affair?