Dr. Conrad Murray Could Testify At Michael Jackson Death Trial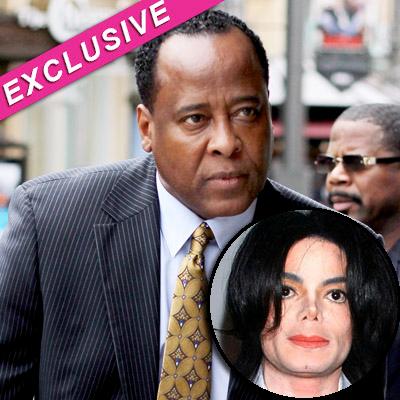 Radar Legal Editor
Dr. Conrad Murray's jury selection for his involuntary manslaughter trial stemming from the shocking death of pop superstar Michael Jackson is expected to begin on Wednesday, May 4th, and RadarOnline has exclusively learned that Dr. Murray wants to be put on the stand to testify.
It's anticipated that jury selection could take one week. The District Attorney will present evidence to the jury that backs up their claims that Dr. Murray is responsible for Jackson's death on June 25, 2009. Dr. Conrad Murray "will be playing an active role in his defense. Dr. Murray has made sure that his medical practice and patients are taken care of during the trial," a friend of Murray's tells RadarOnline.
Article continues below advertisement
The source also says: "Dr. Murray wants to tell his version of events the day that Michael Jackson tragically died. Dr. Murray has maintained his innocence since he was formally charged. Dr. Murray's lawyers will make the tactical decision when it's their turn to present their witnesses at the trial about whether or not to put him on the stand. Dr. Murray truly has nothing to hide, and wants the jurors to hear what he has to say."
If Dr. Murray doesn't testify at the trial, his pal tells us: "Dr. Murray would probably do an interview after the trial, if his advisors approve it, to explain his story. There is so much that the public doesn't know. Dr. Murray is hopeful that at an appropriate time, he can elaborate on misconceptions about him and his care of Michael."
If convicted of the involuntary manslaughter charge, Dr. Murray could serve up to four years in state prison.
Article continues below advertisement