EXCLUSIVE INTERVIEW & PHOTOS: Waka Flocka Flame Makes Terminally Ill Teen's Dream Come True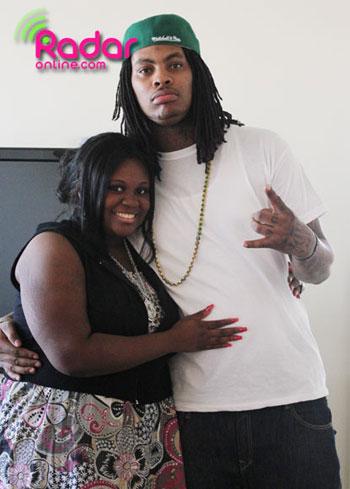 Platinum selling rapper Waka Flocka Flame is known for his bad boy, tough image but that doesn't stop the wildly famous musician from giving back from time to time - RadarOnline.com spoke to the pop artist about his recent good deed, making a dream come true for a young, terminally ill girl.
"It really put things into perspective for me," Waka told RadarOnline.com in an exclusive interview. "People just don't know what is to come, or when that day is."
Article continues below advertisement
Waka was contacted by the Make A Wish Foundation and asked to make sixteen-year-old Kiyana's dream come true.
Kiyana is a terminally ill patient who recently suffered kidney failure and dreamed she'd meet Waka and go on a shopping spree. He immediately obliged and spent a wonderful afternoon at the Ritz Carlton, Buckhead with the teen.
PHOTO: Gucci Mane's 'Cool' New Face Tattoo
The experience really impacted the young star and made him reflect on his own life and his dreams.