EXCLUSIVE INTERVIEW: Charlie Sheen's Home Based Rehab Is 'Ridiculous' And Will Fail Says Expert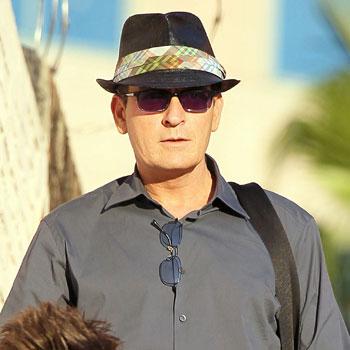 Charlie Sheen is setting himself up for guaranteed failure by refusing to check into a rehab facility and choosing instead to get in-home treatment, says a top addiction specialist.
"The idea of Sheen doing rehab from home is ridiculous, and he knows it," Pax Prentiss, the CEO of Passages Malibu told RadarOnline.com in an exclusive interview.
"He does an insane amount of cocaine, he is always in the news, he has health problems and he needs to figure out what's driving him and he can't do that at home."
Article continues below advertisement
As RadarOnline.com previously reported those near and dear to the troubled 45-year-old have been desperately trying to persuade Charlie to enter a treatment facility, with even ex-wife Denise Richards stopping by to beg him to get help – but to no avail.
"Charlie needs intensive inpatient rehab and to be closely monitored for at least three months and if he came to Passages he wouldn't be allowed to work while being treated - but he's not willing to do that at this point," Prentiss said.
Going on to say that in his expert opinion Charlie needs one-on-one therapy in a controlled environment.
Prentiss explains that at his Malibu treatment center each patient has ten different specialists working with them while living at the facility which is far from being in the comfort of your own home.
"He needs something new," Prentiss said. "The rehab Sheen has chosen in the past has always been group rehabilitation and that is not going to work for a celebrity who can't speak freely.
Article continues below advertisement
"It's really scary he is in a such a bad spot," Prentiss said. "I've been addicted cocaine and alcohol myself and I also failed to recover through group therapy, he needs intensive one-on-one treatment.
"There is a hole in his life that Charlie keeps filling with drugs and women, and he will keep filling it until he's dead."
Charlie Sheen Releases Statement, Says He's Putting Down His Sword!