EXCLUSIVE: What A Mug! Charlie Sheen's New Porn Star Poses For The Cops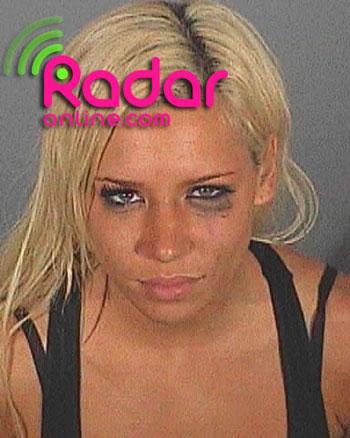 Ho no! The trappings of infamy.
RadarOnline.com has exclusively obtained the official mug shot of Kacey Jordan, 22, the porn star who Charlie Sheen paid for sex during a 36-hour drugs and drink bender last week.
She struck the arresting pose for the West Hollywood Sheriff Department on August 6, 2009, when cops nabbed her for driving under the influence of alcohol or drugs.
The XXX star plead no contest and was found guilty, resulting in a 20 day stint in the slammer.
Article continues below advertisement