Exclusive
EXCLUSIVE: Lindsay Lohan Begins First Day Out Of Rehab With Lie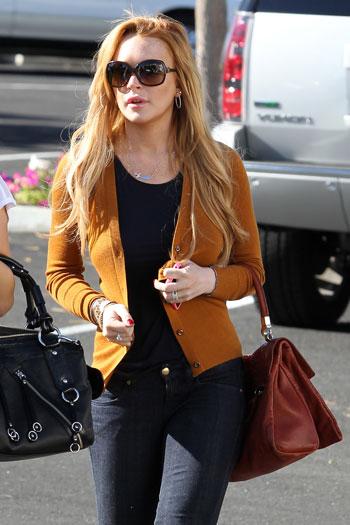 Lindsay Lohan began her first day out of rehab with a lie -- but the reformed Hollywood wild child did it because she didn't want to be hounded by paparazzi.
As RadarOnline.com first revealed, the 24-year-old was released from the Betty Ford Center in Rancho Mirage, California, after a 90-day stint in rehab.
She was sprung just before 11am PT.
However, in an email to a RadarOnline.com reporter, Lohan -- at 12.12pm PT — insisted: "At Betty Ford... not sure if I'm leaving tomorrow (Tuesday) or Saturday."
Article continues below advertisement
She even told one website she was "going to the gym" while another reported the Mean Girls actress was in a sobriety class on campus.
The truth: she was in a getaway car and savoring her first moments of freedom.
Her mom Dina even confirmed the news, saying "It's a great day" to E! Online.
RadarOnline.com has since verified that Lohan's denial of our exclusive report was part a carefully orchestrated plan to protect her safety and security from a pack of waiting photographers.
Said one source, who has intimate knowledge of the situation: "If Lindsay isn't at a hotel yet, she will be soon."
Added the insider, "She will stay there tonight, however, she will eventually make her way to the L.A. area where she will move into her new beachside, three-bedroom home.
"The property will soon be complete with all her furniture and personal belongings, perhaps even as soon as Wednesday."