Exclusive
EXCLUSIVE INTERVIEW: Lindsay Lohan 'Didn't Want To Play A Drug Addict,' Says Mom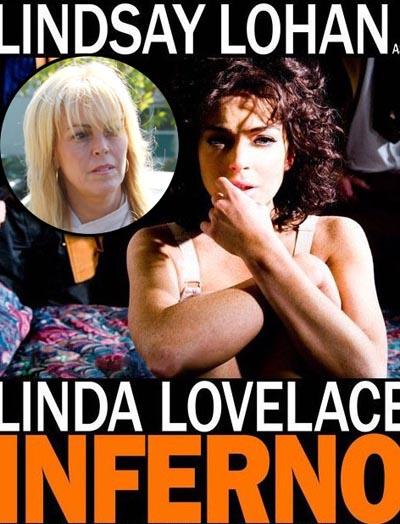 The real reason Lindsay Lohan is no longer slated to play porn star Linda Lovelace in a feature film is because she didn't want to play a drug addict after what she's been through, her mother Dina told RadarOnline.com exclusively.
The Mean Girls star, 24, has had many other offers and is looking at scripts now, and has found two that she particularly likes, Dina added.
Contradicting reports that Lindsay was replaced on Inferno, the story about Lovelace, Dina said: "She turned Inferno down."
Article continues below advertisement
Dina Lohan told RadarOnline.com that Lindsay simply didn't want to come out of rehab and play a drug addict.
The recovering actress is scheduled to be released from the Betty Ford Center on January 3.
"The movie is about a drug addict and a porn star... it is hard when you are a serious actor with what she has been through, we don't need that," Dina told RadarOnline.com.
"Lindsay was disappointed because she really wanted to do it, but she felt that it would not be good for her after what she has experienced."
"It was hard for her to turn it down, because it was an amazing role."
In May, it was announced that Lindsay signed to play 70's porn star Lovelace in the independent film, Inferno.
But given Lindsay's recent history with drug abuse, the actress and those close to her felt it wouldn't be a good idea to remain in the role.
Dina told RadarOnline.com: "She felt it wasn't right to take that role after what she had been through, and play a drug addict. She made the ultimate decision, she always does."
Article continues below advertisement
Although Lindsay won't be starring as Linda Lovelace, she will continue to follow her passion for acting and remain in the movie industry - she's just looking for the right role.
"We are looking at scripts and she's had a lot of offers. She has two in mind that she likes but we can't say now what they are. We are going to take it slow right now."
But Lindsay is finally taking control of her life, taking her sobriety seriously and making some difficult choices to stay on the path to wellness - and it's starting with her professional choices.