Exclusive
EXCLUSIVE: Dancing With The Stars Wants Lindsay Lohan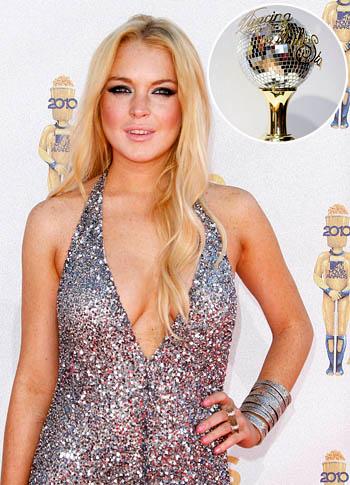 Despite parting ways with the Linda Lovelace lead role in the upcoming film Inferno, Lindsay Lohan has plenty of career options on the horizon. RadarOnline.com has learned exclusively that Dancing with the Stars has been eyeing the Mean Girls actress as a potential addition for the next season.
"Dancing with the Stars producers have had Lindsay on their wish list of castmates for a very long time," a source with knowledge of the situation told RadarOnline.com. When asked about the news, a rep for the show said they do not comment on casting.
Article continues below advertisement
Though Lohan's dubious history has been a sticking point for the show in the past, her current stay at the Betty Ford Center is producing positive results which have caught people's attention.
"The producers were concerned about her erratic behavior, but they are taking another look at asking her to come on for the next season because she is doing so well at her sober living facility," the source added. "The producers are aware that she would be available because she isn't going to be filming Inferno."
The source added that the ABC show would showcase Lindsay's lesser known talents: "The girl can dance. Lindsay is wicked talented."
Despite the allure of the hit reality show, the source stressed that Lindsay's future will depend on what is best for her ongoing sobriety. "Lindsay won't be making any decisions about what she chooses for her next project without consulting first with her treatment team," the source said.
Article continues below advertisement