EXCLUSIVE: Lindsay Lohan Will Move To Beach After Release From Rehab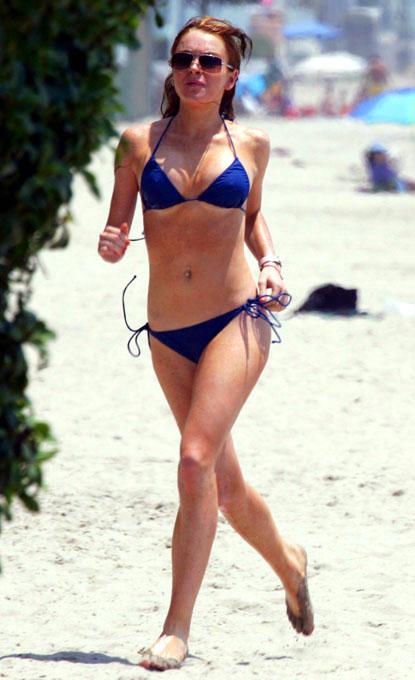 Lindsay Lohan is quitting Hollywood -- as a zip code.
Moving crews packed up Lindsay Lohan's cluttered apartment in West Hollywood on Sunday and then took an entire truck full of her belongings to her new digs, RadarOnline.com has exclusively learned.
Sources tell us Lohan, 24, will move to a new home in a beach-side suburb of Los Angeles when she is released from court-ordered rehab -- possibly as soon as Monday.
Article continues below advertisement
Her new and rented crib is a giant three bedroom home complete with a media center, RadarOnline.com has learned.
"Even though Lindsay is free from the court order on January 3, she has decided she only wants to be released from Betty Ford once her new living arrangements are complete and ready for her arrival," an insider close to Lohan's camp said.
"In the event her the home is ready, she will be released Monday -- if not, it could be Tuesday."
The movers descended on Lohan's West Hollywood apartment on Sunday, where the Mean Girls starlet has lived during much of her scandal plagued past two years.
The insider told RadarOnline.com, "She made the decision to move out some time ago and begin a new chapter of her life, in a new environment."
Added the source: "Lindsay considered her former apartment in West Hollywood too accessible to paparazzi and those in her life she wants to leave behind."
Article continues below advertisement