Fired Betty Ford Worker Won't Sue Lindsay Lohan, Says Lawyer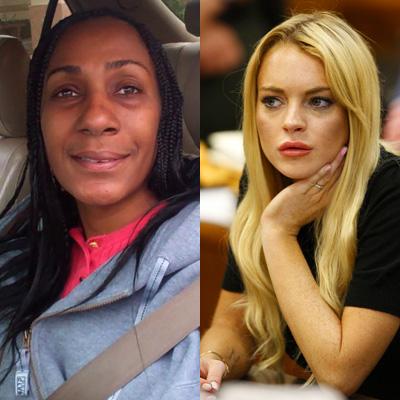 Dawn Holland, the fired Betty Ford worker who filed a police complaint against Lindsay Lohan will not sue the actress, Holland's lawyer tells RadarOnline.com exclusively.
But that doesn't mean that Holland won't be pursuing other legal claims, attorney Keith Davidson told RadarOnline.com.
"Dawn has no ax to bear with Lindsay," Davidson said in an interview with RadarOnline.com. "Dawn has seen the hard work Lindsay has been doing in rehab. Dawn is rooting Lindsay on, and praying for her recovery.
Article continues below advertisement
"We won't be taking any civil action against Ms. Lohan. Our investigation into potential civil rights claims, and wrongful termination claims against Betty Ford is ongoing."
Holland was fired by the rehab center Tuesday as RadarOnline.com first reported. In a statement, Betty Ford said Holland "violated strict confidentiality guidelines and laws by publicly identifying patients in a media interview and by disclosing a privileged document."
Holland told RadarOnline.com in an unpaid interview that TMZ paid her at least $10,000 for information about Lindsay. She also gave them a confidential document.
As RadarOnline.com was first to report, a lawyer for the Betty Ford Center has contacted the Attorney General's office about the situation, as it may be a HIPAA violation and lead to a criminal investigation against TMZ and Holland.
But Davidson told us on Thursday he is not concerned about criminal charges potentially being filed against Holland because, he says, she did nothing wrong.
Article continues below advertisement
"I'm not concerned about the Attorney General. My client was talking to the media about events that occurred that are now a part of a criminal investigation," Davidson told RadarOnline.com. "The events that happened that night are now part of criminal proceedings."
Police are investigating Holland's criminal complaint that Lindsay attacked her.
Davidson told RadarOnline.com that Holland is a single mom who now has no job right before Christmas. "The fact is she loved her job, and now she doesn't have it," Davidson said.