Exclusive
EXCLUSIVE: Betty Ford Center Reports Fired Worker To Attorney General In Lindsay Lohan Scandal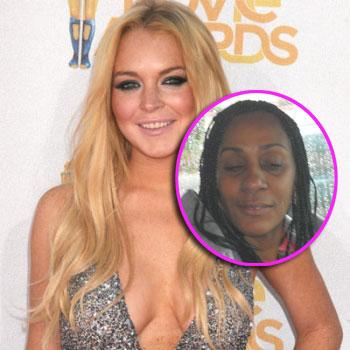 A lawyer for the Betty Ford Center formally contacted the California Attorney General's office late Tuesday, reporting the actions of its fired worker in the Lindsay Lohan case as a possible HIPAA violation, RadarOnline.com has learned exclusively.
Dawn Holland was fired by the rehab center Tuesday as RadarOnline.com first reported. In a statement, Betty Ford said Holland "violated strict confidentiality guidelines and laws by publicly identifying patients in a media interview and by disclosing a privileged document."
Article continues below advertisement
Holland admitted to RadarOnline.com that TMZ paid her at least $10,000 for her information on Lindsay Lohan and she also gave them a document disclosing what happened the night she says Lindsay attacked her.
Now, Holland and TMZ could be facing a criminal investigation for violating HIPAA.
When contacted by RadarOnline.com, the treatment center's rep Russ Patrick said "no comment." However, a second source confirmed that the story was accurate.
A source with direct knowledge of the situation told RadarOnline.com: "The Betty Ford Center is extremely concerned about this situation and taking it very seriously. That's why they immediately reported this to the California Attorney General's offfice."
"Yes ma'am," Holland told a RadarOnline.com reporter Tuesday night when asked if she was paid by TMZ to speak out about her clash with Lohan in the early hours of December 12.
Article continues below advertisement
"I'm not going to say (how much)."
But when questioned by RadarOnline.com if "it was somewhere between $10,000 and $15,000", Holland said: "If I give you a ballpark then... well, then... yeah (it was between $10K and $15K)."
RadarOnline.com spoke to her by phone in an unpaid interview. Shortly after that phone call Holland hired attorney Keith Davidson.
Lohan is the subject of a police investigation for her confrontation with Holland. But Holland, a healthcare worker, is governed by federal HIPAA laws and receiving payment from TMZ while giving them information and confidential documents could lead to a federal criminal investigation against her and the gossip Web site. TMZ has not returned calls from RadarOnline.com for comment.