Exclusive
EXCLUSIVE: Lindsay Lohan Could Sue Betty Ford & Staffer For Millions, Declares Dad Michael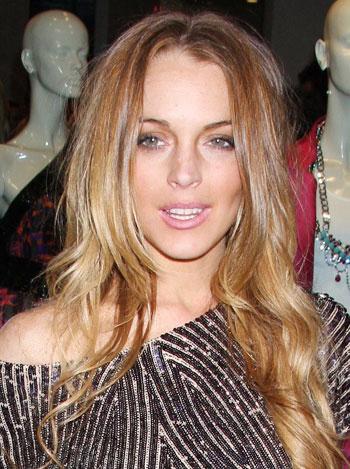 Lindsay Lohan is considering suing Betty Ford and the center's staffer who claimed the actress assaulted her, RadarOnline.com has exclusively learned.
Dawn Holland, who works as a chemical technician, has gone on the record to allege the 24-year-old starlet had been boozing before she assaulted her, causing a severe sprain to her wrist.
Lohan's infuriated father told RadarOnline.com he had already sought legal counsel.
Article continues below advertisement
"Lindsay could sue the Betty Ford Center for millions of dollars," disgusted father Michael told RadarOnline.com, in an exclusive interview.
"For this woman to speak publicly and break a patient's confidentiality is unheard of in the rehab and medical field.
"This is a big, big issue and it's an open-and-shut case: one of their people spoke out and that's that. Bottom line, you can't do that.
"She is personally liable for this gross invasion of privacy, as is the Betty Ford Center."
Michael suggested Holland and Betty Ford could have breached HIPAA laws, which were enacted in the 1990s to secure the integrity and confidentiality of patients and their protected health information.
As RadarOnline.com first revealed, Lohan clashed with the staffer after she tried to reprimand the Mean Girls star when she returned late to the sober house.
Lohan is now being investigated for alleged battery stemming from the December 12 incident.
Article continues below advertisement
Holland had reported to 911 having a dispute with the troubled star.
Despite the clash, Lohan had passed a drug and alcohol test, Michael said.
In a video interview on Tuesday, Holland said she could smell alcohol on Lindsay's breath and rejected the actress' claim that she touched her first, declaring: "I did not touch the woman."
"This woman is lying and it can be proven: Lindsay drug and alcohol test came back negative," said Michael.