Exclusive
EXCLUSIVE: Michael Lohan Wants Peace Talks With Ex-Wife: 'Otherwise Lindsay Could Relapse'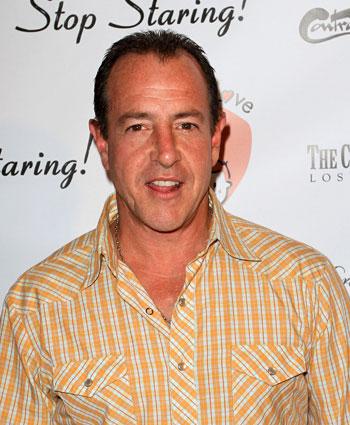 Michael Lohan has told RadarOnline.com he and estranged ex-wife Dina need to put their differences aside otherwise their reformed wild child daughter could relapse.
Lindsay will be released from the Betty Ford Center on January 3 after 73 days of sobriety -- and into the custody of her ever-feuding parents.
Michael, who Dina accuses of falling behind in child support — a charge he denies, will ask Lindsay's advisors to broker peace talks with Dina.
Article continues below advertisement
"I am getting in touch with Lindsay's team, including Tom Hansen, Blair Berk, Lou Taylor and Shawn Chapman Holly, in the hope of trying, again, to have them to persuade Dina to sit down so we both can iron out our differences," Michael told RadarOnline.com, in an exclusive interview.
"Quite frankly, everyone knows this, including all the counselors and therapists: Dina and I need to get along and put our differences aside if Lindsay is going to have any chance at a full recovery without relapse."
The pair had pledged a mutual understanding on how to support Lindsay last June.
But the peace was short-lived, after the family patriarch charged Dina had a hidden agenda, repeatedly lied and was enabling Lindsay.
Said Michael: "Everyone has been asking Dina to sort out her issues with me, but the general consensus is that she simply can't admit or take responsibility and she is afraid to do so.
Article continues below advertisement
"But that isn't even part of it, she doesn't have to admit anything. All she has to do is keep Lindsay and the kids out of our differences and try to get along for their sake.
"She can make all the claims she like about child support - the truth of which is that every cent owed has been paid and even more -- but there is a much deeper and important issue here: Lindsay's health is first and foremost."