Barricade Blocked FBI From Shooting Suspect's Home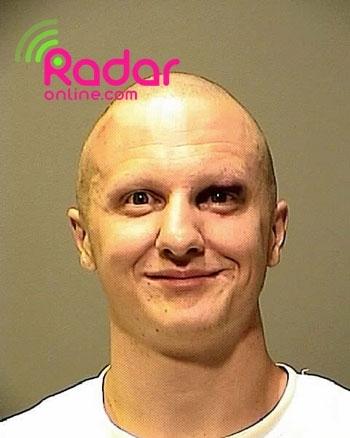 Deranged shooter Jared Loughner's family blocked FBI agents from gaining entry to their home, RadarOnline.com has learned.
The family - who have still not made a public statement about the shooting in which six people died - put on 4-by-4 double-thick plywood that blocked access to the front porch of their north Tucson home.
At about 12:25 p.m., agents began banging on the blockade, yelling, "This is the FBI. Let us in."
Article continues below advertisement
Several FBI agents were then seen going around the back of the house before they were allowed access via the front of the property.
It is not known why the family put up the barricade but they have been surrounded by scores of media since the shooting at the weekend.
MUG SHOT: The Look Of Evil -- Arizona Shooting Suspect Jared Lee Loughner
One neighbor told RadarOnline.com: "The FBI have been around and the amount of media has been staggering at times because this is a quiet community and we are not used to this kind of attention."
Neighbor Wayne Smith, 70, told a local radio station that the shooter's parents Amy and Randy Loughner want to know where they went wrong with their son who is charged with trying to kill U.S. Rep. Gabrielle Giffords and killing a federal judge.
"I told them they didn't fail. They taught him everything about right and wrong," Smith said. "We all know you can teach someone everything and have no control how it works out."
Article continues below advertisement
VIDEO: Arizona Shooter Jared Loughner's Parents 'Devastated'; Mom Can't Stop Crying
Roxanne Osler, of Tucson, whose son, Zachary, was a friend of Loughner revealed that he had a bad relationship with his parents and had distanced himself from family.
"What Jared did was wrong. But people need to know about him - I wish people would have taken a better notice of him and gotten him help. ... He had nobody, and that's not a nice place to be."
But his smiling mug-shot and nature of the horrific crime will mean that evil Loughner will not gain a lot of public sympathy.
The booking photo was obtained the same day he appeared in court for the first time accused of killing six people and injuring 14 others in the crazed attack last Saturday.
He entered the Arizona courtroom in shackles and wearing a tan prison uniform. CNN reported his eyes were "darting back and forth" but he spoke in a "strong voice" when questioned by the judge.
Article continues below advertisement
The six people dead in the wake of the desert massacre are U.S. District Judge John Roll, 63; 9-year-old Christina Taylor Green, who was born on 9/11, Giffords' aide Gabe Zimmerman, 30; Dorothy Morris, 76; Dorwin Stoddard, 76; and Phyllis Schneck, 79
Loughner is due back in court on January 24 for a preliminary hearing.
RELATED STORIES:
EXCLUSIVE INTERVIEW: Arizona Shooter Jared Loughner Wrote Mayhem Fest