VIDEO: Mother Of WikiLeaks Founder: 'Stand Up For My Brave Son'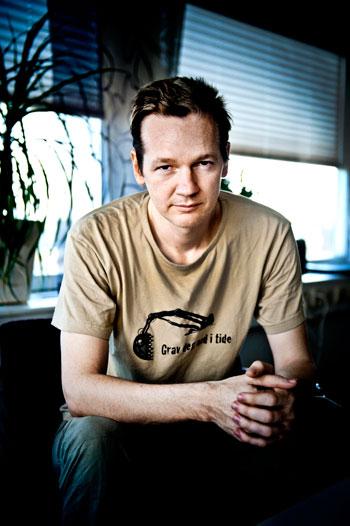 WikiLeaks founder Julian Assange's mother, Christine Assange, has broken her silence and RadarOnline.com has obtained video footage of her plea to the world to "stand up for my brave son."
Inside The WikiLeaks Scandal: Who Is Julian Assange?
The controversial Australian was taken into custody last week at a London prison after surrendering to Scotland Yard police in connection with a sex-crime investigation in Sweden.
Article continues below advertisement
The 39-year-old's mother flew out to London while her son was in jail and according to Reuters.com had a phone conversation with him just hours before his bail hearing.
"I can't put it into words. I'm connected back with him again, I've got the connection," Christine said of her conversation with Julian.
"As a mother, I'm asking the world to stand up for my brave son."
Julian's bail was set at 20,000 pounds – or $315,000 USD – and as RadarOnline.com previously reported documentary film-maker Michael Moore put up $20,000 of his own money to help with the bail.
Although a British judge granted bail, Sweden immediately appealed the judge's decision to set bail, so at this time, Assange remains behind bars while the case continues to play itself out.
"My convictions are unfaltering. I remain true to the ideals I have expressed. This circumstance shall not shake them," Julian said in response to the allegations set forth against him and the controversy surrounding WikiLeaks.
Article continues below advertisement