Exclusive
Inside The Wikileaks Scandal: Who is Julian Assange?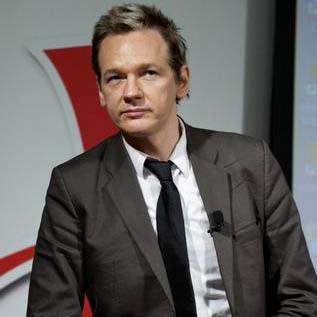 With his name popping up more and more in the news, RadarOnline.com is taking a closer look at Julian Assange, the founder of Wikileaks, the controversial Web site which releases classified documents online, raising the ire of government officials worldwide.
Assange, a 39-year-old native of Townsville, Queensland in Northern Australia, was born to a pair of entertainers, though his mother's tumultuous lifestyle -- she married a cult leader at one point, according to reports -- caused him to move more than 35 times by the time he was 14. He has a son, Daniel, who he's been estranged from since 2007.
Article continues below advertisement
VIDEO: Whoopi Goldberg Vs. Bill O'Reilly, Round II
Assange has a vast background in mathematics, science and computers, and was convicted on a computer hacking charge in 1995, as he'd reportedly committed his misdeeds under the moniker Mendax. His involvement with computers continued through the late 90s, as he worked developing encryption systems. Assange registered the Web site Leaks.org in 1999, though the page would remain dormant.
In 2006, he founded Wikileaks, which claims its' "goal is to bring important news and information to the public" by publishing classified documents of interest, particularly about the American war efforts in Afghanistan and Iraq.
The non-profit Web site accepts news tips from sources, with a review board deciding what is to be posted. He told Sydney Morning Herald that his site had released more than 1 million previously classified documents, much more than the rest of world press ever has.
Article continues below advertisement
"That's not something I say as a way of saying how successful we are," Assange told the Sydney Morning Herald in an interview this past May. "Rather, that shows you the parlous state of the rest of the media. How is it that a team of five people has managed to release to the public more suppressed information, at that level, than the rest of the world press combined? It's disgraceful.''
On Sunday, the Web site made international headlines after posting more than 250,000 classified U.S. documents, many of which contained sensitive information about other world leaders.
Currently, Assange's got trouble brewing on at least three different continents: He's at the center of a criminal probe in his native Australia for a possible security breach in connection with Sunday's postings, which led New York Rep. Peter King to dub him a terrorist.
"I am calling on the attorney general and supporting his efforts to fully prosecute WikiLeaks and its founder for violating the Espionage Act," King told WCBS in the wake of the latest releases.