WikiLeaks Founder Julian Assange Arrested For Sex Crimes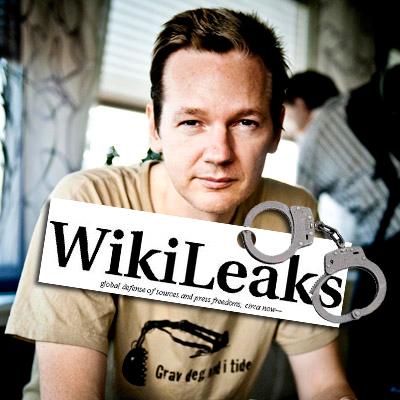 UPDATE: Assange has appeared in court and said he will fight extradition. A judge denied bail. Story developing...
British police arrested WikiLeaks founder Julian Assange Tuesday on a European warrant issued by Sweden, RadarOnline.com has learned.
The controversial 39-year-old Australian -- who's accused of sex crimes -- was arrested at 9:30 a.m. local time (4:30 a.m. ET) Tuesday, after he surrendered to police in London.
Article continues below advertisement
Inside The WikiLeaks Scandal: Who Is Julian Assange?
An attorney for Assange had earlier arranged to deliver him to British police for questioning in the sex-crimes investigation.
Assange arrived at court with both of his lawyers, Mark Stephens and Jennifer Robinson.
He's scheduled to appear at City of Westminster Magistrate's Court Tuesday afternoon. He's also expected to release a video statement sometime Tuesday.
He was wanted on suspicion of rape, sexual molestation and unlawful coercion in Sweden, and the case could lead to his extradition back there.
The allegations leveled against him involve two women he met in Sweden over the summer. Assange is accused of rape and sexual molestation in one case and of sexual molestation and unlawful coercion in another.
Assange flatly denies the allegations, which his attorneys claim comes from a "dispute over consensual, but unprotected sex."
Article continues below advertisement
His lawyers also said the Swedish investigation has turned into a "political stunt."
Interpol placed Assange on its most-wanted list on November 30, after Sweden issued the arrest warrant. Last week, Sweden's highest court upheld the detention order.
Assange's attorney Jennifer Robinson said the WikiLeaks founder had voluntarily offered to cooperate with Swedish prosecutors because he "is very keen to clear his name," but his offers have been refused.
If he challenges his extradition to Sweden, he will likely be remanded into U.K. custody or released on bail until another judge rules on whether to extradite him, a spokeswoman for the extradition department said.
Assange had been hiding out at an undisclosed location in Britain since WikiLeaks began publishing hundreds of U.S. top-secret diplomatic cables online last month.
Since the scandal broke, WikiLeaks has seen its bank accounts canceled and its Web sites attacked. The U.S. government has launched a criminal investigation, saying the group has jeopardized U.S. national security and compromised diplomatic efforts around the world.
Article continues below advertisement
A spokesman for WikiLeaks called Assange's arrest an attack on media freedom and said it won't prevent the organization from releasing more secret documents.
"This will not change our operation," Kristinn Hrafnsson told The Associated Press.
WikiLeaks' Twitter feed, generally packed with updates, appeals and pithy comments, has been silent since Monday night, when the group warned that Assange's arrest was imminent.