Arrest Warrant Issued For WikiLeaks Founder Julian Assange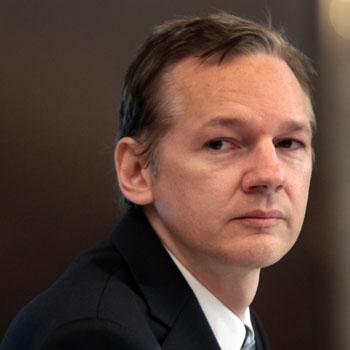 Interpol, the international police organization, has issued a global arrest warrant for WikiLeaks founder Julian Assange over claims he sexually molested two women.
RadarOnline.com has learned that the controversial Australian activist is suspected of rape, sexual molestation and illegal use of force in Sweden, and now the international police organization is determined to haul him into custody.
Article continues below advertisement
A Swedish court made the request after he was added to the organization's 'wanted list' for the alleged sex crimes which reportedly happened earlier this year.
Assange has previously denied the accusations, with his attorney Mark Stephens branding them "false and without basis".
While his current whereabouts are unknown, Assange is facing growing legal problems around the globe, with Sweden, Australia and now the U.S. making aggressive legal moves against him.
The 39-year-old's website made headlines Sunday after posting more than 250,000 classified U.S documents, many of which contained sensitive information about other world leaders.
Assange is also at the center of a criminal probe in his native country for a possible security breach in connection with Sunday's postings, which led New York Rep. Peter King to dub him a terrorist.