VIDEO: Ashton Kutcher Mistress Says No To Sex Tape -- 'I Don't Want It Coming Out'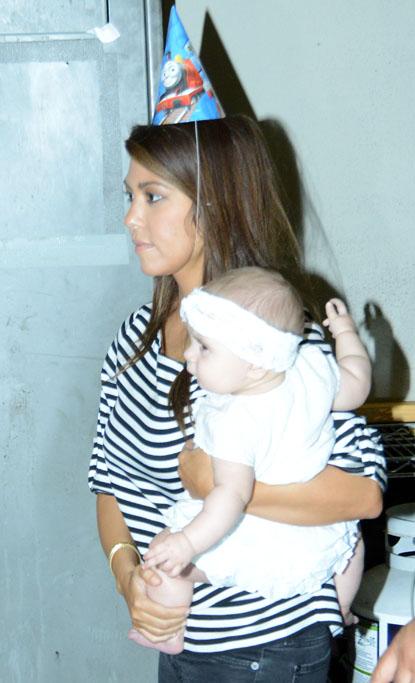 Brittney Jones had a meeting with adult film company owner Steve Hirsch Thursday afternoon and RadarOnline.com was there to talk to the alleged Ashton Kutcher mistress about whether or not she plans to release her sex tape, if she still talks to Kutcher and what she would say to his wife, Demi Moore.
"At this point I'm not really interested. I don't want it coming out and I've made that clear," Jones said of releasing her sex tape to Vivid Entertainment.
Article continues below advertisement
"I'm glad we at least got a chance to talk and I'll look it over. I've made my position pretty clear but I guess it is something to consider."
As RadarOnline.com previously reported, the planned sex tape cover touted Kutcher's name on the front, which prompted the Just Married actor to retaliate with a legal letter to Vivid.
"We'll leave that to the attorney's," Hirsch said of whether or not the final product, if released, will feature Kutcher's name.
"The final decision is ultimately up to her Jones and we respect her decision."
The 21-year-old claimed to have had an intimate romp with Kutcher at the home he shares with Moore after meeting him at Hollywood's Lucky Strike bowling alley in July and exchanging phone numbers.
Kutcher adamantly denies the affair ever happened.
"I know what I was told," Jones said. "He Kutcher told me they have an open relationship."
Article continues below advertisement