Ashton Kutcher's Alleged Mistress Puts Sweater On ebay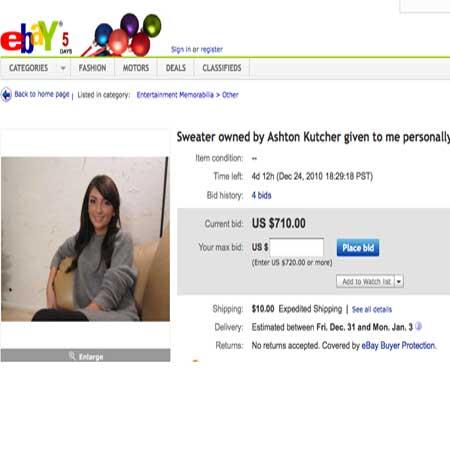 Brittney Jones -- the woman who claims she slept with actor Ashton Kutcher -- has put a sweater on eBay, claiming it belongs to the That 70s Show heartthrob.
Jones asked for a starting bid of $500 and posted a message: "This sweater was given to me after spending the night with Ashton. I no longer have any attachment to this sweater and I am hoping someone else will enjoy it."
As of Monday morning, the current bid is more than $700.
Article continues below advertisement