NY Real Housewife Says She's Broke; Blames John Travolta In Part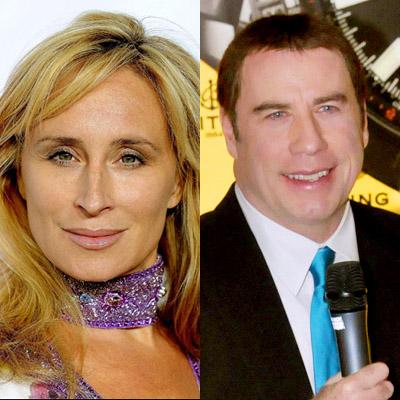 Sonja Tremont-Morgan, one of the new stars of Bravo's Real Housewives of New York, says she's crunched for cash, and she's partly blaming a Hollywood superstar, RadarOnline.com has learned.
Tremont-Morgan, 46, who joined the popular reality TV show last season, filed for Chapter 11 bankruptcy protection Wednesday in Manhattan.
"The decision to seek bankruptcy relief was not an easy one, but unfortunately, I am at a crossroads in my life," Morgan said in her bankruptcy petition that listed nearly $19.8 million in debt and 13.5 million in assets.
Article continues below advertisement
The socialite blamed her financial problems on a legal fight with Hannibal Pictures, Inc. over a failed movie project with John Travolta. She claims that the actor wanted too much from her production company, Sonja Productions, and she was unable to meet his demands.
The movie, Fast Flash to Bang Time, stopped production in 2006. Hannibal Pictures then filed a lawsuit against Sonja Productions in California and won a $7 million judgment against it. Sonja says she was poorly represented in the lawsuit and says she is appealing the decision.
She also blames some of her financial troubles on her on-going divorce with her husband.
In addition to filing for bankruptcy, Sonja has had other legal problems recently; in June, she was arrested for drunk driving in Long Island, NY.
The New York cast of Housewives is currently filming their fourth season.
Meanwhile, Tremont-Morgan isn't the only "Housewife" experiencing money troubles.
Earlier this year, New Jersey "Housewife" Teresa Guidice filed for bankruptcy, claiming $9 million in debt.
Article continues below advertisement