Exclusive
EXCLUSIVE DOCUMENTS: Teresa Giudice's Brother-In-Law Files For Bankruptcy Too!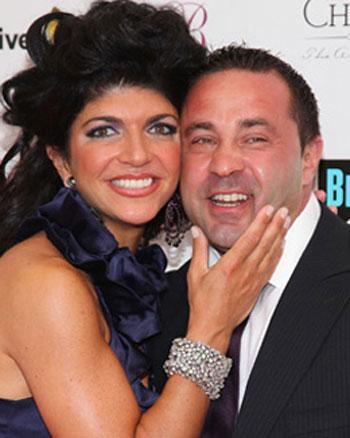 Financial trouble seems to be a family epidemic for Real Housewives of New Jersey stars Teresa and Joe Giudice. RadarOnline.com has learned exclusively that Joe's brother Pete Giudice and his wife filed Chapter 7 with the United States Bankruptcy Court in New Jersey on June 29, 2010.
EXCLUSIVE DOCUMENTS: See Pete & Sheila Giudice's Bankruptcy Filing
The couple lists their monthly income as $7,000 with assets totaling $1.3 million but liabilities of nearly $2 million, leaving them at least $400,000 in the hole.
Article continues below advertisement
According to the court papers, Pete only has $400 to his name in cash.
As RadarOnline.com previously reported, Joe and Teresa had to file bankruptcy as well last year after falling into debt to the tune of $11 million.
Pete's debts are defined as consumer debts "incurred by an individual primarily for a personal, family, or household purpose."
The number of creditors is estimated to be between 50-99 with claims ranging from $160 to $46,000.