Exclusive
EXCLUSIVE: Joe and Teresa Giudice Claim They Didn't Hide Any Money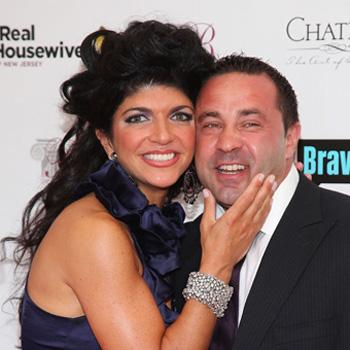 In new legal documents filed by their attorney, Teresa and Joe Giudice are fighting back against accusations that they hid major assets from the United States Bankruptcy Court. RadarOnline.com has the papers in which the Giudices outline their defense.
Read The Giudices' Response
In September, Roberta A. DeAngelis, the US Trustee overseeing the Giudices' bankruptcy petition, requested Judge Morris Stern not grant the couple's Chapter 7 bankruptcy petition because of the many "falsehoods" and omissions in their filing. The complaint takes special note of the fact that Teresa signed a contract for $250,000 for her book "Skinny Italian" just one week before filing for bankruptcy but didn't include that deal among her assets. They also didn't disclose, according to the complaint, "Defendant husband's bank account, two pieces of real property, the Defendants' vehicles..."
Article continues below advertisement
James A. Kridel, the Giudices' lawyer, filed a response to the complaint on October 4. In the papers, Joe and Teresa claim any omissions were mere accidents rather than intentional deletions aimed to hide money or assets.
In response to the allegation that Joe left off two New Jersey properties from the original filing, the document states: "Debtors/defendant Giuseppe Giudice admits the allegations contained in paragraph twenty-eight (28) of plaintiff's complaint only to the extent that he inadvertently omitted the ownership of certain LLCs which in turn owned certain real estate, none of which were any value to the estate,"
In terms of Teresa's book and her ownership of TG Fabulicious, LLC, Kridel says Teresa denies the allegations and similar to Joe's defense, omitted them from the original filing inadvertently. Teresa also says the LLC had "no value."
In regards to mysterious bank account deposits amounting to $192, 620.90 during the three months after their filing, Kridel says there is more than what meets the eye: "Debtors/defendants admit the allegations...but note that withdrawals on said account during the time period referenced left a balance of approximately $3,041.38 in said bank account, not $192, 620.90."