Teresa Giudice & Husband Accused Of Fraud In Bankruptcy Petition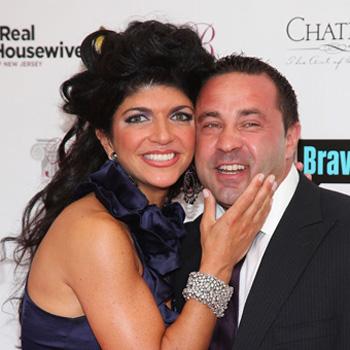 Their money woes just got a whole lot more serious. The Real Housewives of New Jersey star Teresa Giudice and her husband Joe have been accused of hiding major assets from the United States Bankruptcy Court, and RadarOnline.com has the explosive legal document outlining the claim.
LEGAL DOCUMENT: Read The "Complaint Objecting To Discharge" Here
Roberta A. DeAngelis, the US Trustee overseeing the bankruptcy petition of Teresa and Joe Giudice, filed a Complaint Objecting To Discharge last Thursday. DeAngelis has requested Judge Morris Stern not grant the couple's Chapter 7 bankruptcy petition because of the many "falsehoods" and omissions in their filing.
Article continues below advertisement
In the Complaint, DeAngelis accuses the couple of filing schedules and statements they knew were "not true and correct," making numerous false oaths, making "false sworn testimony," and not disclosing numerous substantial assets.
The Complaint even accuses the couple of presenting false income tax returns to the bankruptcy court!
The Complaint takes special note of the fact that Teresa signed a contract for $250,000 for her book "Skinny Italian" just one week before filing for bankruptcy but didn't include that deal among her assets.