Exclusive
EXCLUSIVE DETAILS: Drowning Death Of Secret Love Sparked Demi Lovato's Erratic Behavior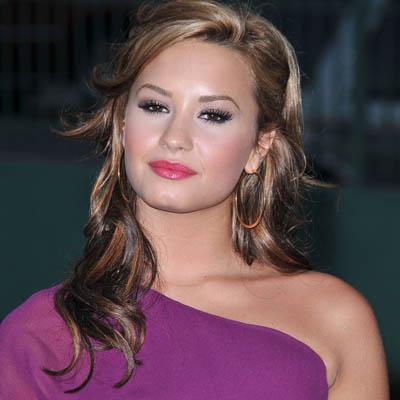 Demi Lovato faces her biggest fight yet - including a broken-heart - and it's not Joe Jonas who caused the pain.
The Disney starlet found love in North Richland Hills - the Texas location where she was supposedly caught on video snorting cocaine - with a hard-partying musician who later died in a tragic accident, RadarOnline.com has learned.
Now some close to the Camp Rock star are suggesting she checked into rehab to deal with the heartache she suffered after the tragic death of David Osborn, an aspiring rock musician.
Article continues below advertisement
The 21-year-old north Texas man died in a tubing accident on the Brazos River in late July; he was floating down the river with a group of friends, when he flipped off of a tube and did not resurface.
The star is said to have embarked on a fling with Osborn in December after attending a mutual friend's house party in Texas, where she was allegedly seen doing line after line of cocaine at a party in Osborn's hometown.
Not soon after Osborn's tragic death, Lovato paid tribute to him on her Twitter page.
She wrote, "Can't wait to see you again in heaven... Texas isn't the same without you... RIP Dave Osborn."
The link was first reported by Star Magazine.
The Disney teen quit the final dates of her South American tour with the Jonas Brothers last month to seek professional help to address "emotional and physical" issues.
Article continues below advertisement
Faced with the possible release of a video, purportedly showing Lovato snorting cocaine in a shocking booze and drugs binge, her rep released a statement to reinforce that the 18-year-old is not being treated for drug issues.
"Demi Lovato is not in treatment for drug or alcohol addiction," her spokesperson said in a statement.
"As we have said since she entered treatment last week, Demi decided to seek help for emotional and physical issues she has battled throughout her life. She has taken this step in order to get her life in order."
A friend who witnessed the 18-year-old do lines of cocaine told RadarOnline.com: "Demi was belligerent, being slutty and doing coke all over the house."
The pal added, "The guy who hosted the party shot multiple videos of this and what I've seen with my eyes, Demi is screaming, 'F**k all of you, I'm famous, I don't care what any of you think of me the whole world loves me.' He shot her in the bathroom as she was finishing a line (of cocaine)."