Exclusive
EXCLUSIVE: Teenager Who Claims Jodie Foster Attacked Him Planning To Sue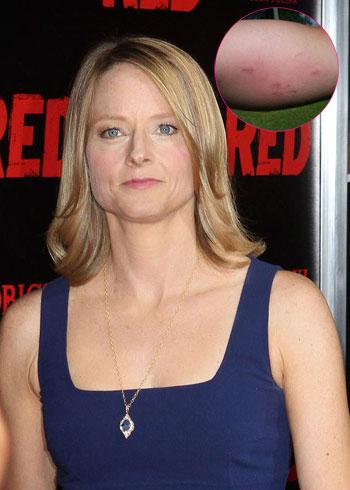 The family of the teenage boy who accused Jodie Foster of attacking him tells RadarOnline.com they plan to file a civil lawsuit against the Oscar-winning actress.
"We have retained an attorney to proceed with a civil suit against Jodie Foster for her assault since justice was not served by the DA's office," the 17-year-old boy's father tells RadarOnline.com.
"We will proceed in civil court... our attorney is proceeding."
Article continues below advertisement
EXCLUSIVE DOCUMENT: See The Police Report
As RadarOnline.com was first to report, after an unsuccessful attempt to get a statement from Foster, the LAPD turned the case over to the District Attorney's office that declined to prosecute citing lack of evidence.
"Ms. Foster viciously attacked me for taking a photo which was totally uncalled for and it scares me to think that we live in a society where it's really okay to hit people if you're a celebrity in Hollywood or if you are rich and famous," alleged victim Tony Jr. told RadarOnline.com.
Tony Jr. claims the Silence of the Lambs actress attacked him at a Los Angeles shopping center in May.
"Jodie Foster attacked my son at the parking lot at The Grove," the alleged victim's father told RadarOnline.com. "Jodie pushed and shoved him leaving scratches and bruises on his arm."
Jodie Foster Comes Out Of The Closet
Foster has insisted that she did not injure the teenager and that she asked him not to take photos of her with her children while they left the movie theater at The Grove shopping complex.
Article continues below advertisement
"She Jodie touched him on the elbow in an attempt to take him aside to talk to him and tell him to stop. He scared the kids," Foster's rep said in a statement.
Earlier this month RadarOnline.com exclusively obtained photographs of the teen's injuries that were submitted to authorities as evidence.
The photos shows numerous nail marks on his left bicep and according to Tony Jr., were taken in the immediate aftermath of his brush with the 47-year-old actress.
"I just want the world to know and see what she did and to know that what she did is not okay," the teenage boy said.
Foster's camp adamantly proclaimed that the boy was "most definitely a professional paparazzo."
RadarOnline.com found no evidence of Tony Jr. ever selling a photograph prior to the incident. RadarOnline.com did pay him for his photos of the injuries after the criminal probe was finished. He previously turned down several prior requests to sell them.