EXCLUSIVE INTERVIEW: Tila Tequila Granted Restraining Order Against Kidnapping Accuser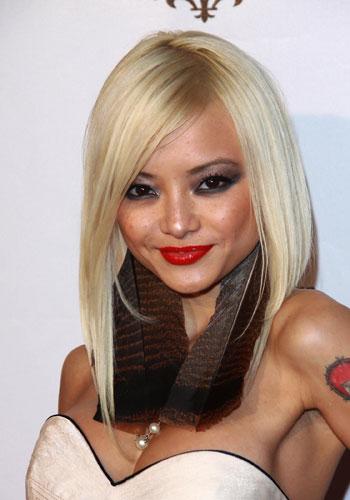 Tila Tequila was granted a restraining order against her kidnapping accuser, Garry Sun, on Friday by the Los Angeles Superior Court and RadarOnline.com has the documents.
COURT DOCUMENTS: See Tila Tequila's Restraining Order
Tila filed the paperwork under her given name, Thien Thanh Thi Nguyen, and according to the documents Sun is ordered to stay at least 10 yards away from her; including her home, her workplace and her vehicle.
Article continues below advertisement
"Garry Sun is a highly dangerous paparazzi who tried to hurt me and make highly false allegations against me," Tila told RadarOnline.com in an exclusive interview.
"I hope that he will never work in this town again so that he won't be able to do this to other celebrities or anyone else for that matter!"
As RadarOnline.com previously reported, Sun filed a TRO against Tila on Tuesday after accusing her of kidnapping his girlfriend, Shyla Jennings, from her Texas home earlier this month.
Sun's request for a restraining order was not approved by a judge and RadarOnline.com was unable to find any evidence of a kidnapping.
"I'm happy that the judge saw through his crazy lies and has granted me a restraining order against Garry Sun!" Tila said.
According to Tila, the Los Angeles County Sheriff's office is attempting to serve Sun immediately and a court hearing is scheduled for November 12.
Article continues below advertisement
"Next up will be a lawsuit for defamation and slander!" Tila told RadarOnline.com.
When reached for comment Garry launched into a series of allegations of criminal wrongdoing by Tila. He also claimed that she was trying to destroy his credibility "since there is no witness" to what he alleges she did. Garry added: "Tila and I were unfortunately dating... Biggest mistake of my life.. which i have plenty of evidence to prove, and discredit her lies of sexual harassment."