Exclusive
EXCLUSIVE DOCUMENTS: Tila Tequila's Sex Tape Co-Star Revealed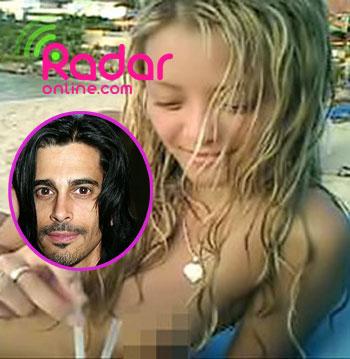 Tila Tequila has built a career on her sex appeal, but the Shot At Love star recently took an ex-boyfriend to court in an attempt to stop him from releasing a sex tape and RadarOnline.com has the documents.
DOCUMENTS: See Tila Tequila's Sex Tape Injunction Court Papers
Tila names musician Francis Ten as her former boyfriend and sex tape co-star in her October 6 declaration, citing that it was filmed while the two were on vacation in St. Barts.
Article continues below advertisement
"Ten brought a digital video camera with us on the trip…some of what was filmed included the two of us engaged in intimate sexual relations," Tila stated.
"At the time the video was created, I told Ten that the sexual content needed to be deleted."
Along with an attempted injunction to stop the release of the sex tape, Tila also filed for a restraining order against Francis, both of which were denied by the judge.
"My reputation and public persona will be negatively affected in a manner that cannot be reduced to a dollar amount," Tila said.
"The amateur videotape is of poor quality, and while I am not certain of all of its contents, I do know that it is extremely embarrassing."
As previously reported by RadarOnline.com, Francis approached Tila with the video in what she says was an attempt to extort money from her.
Article continues below advertisement
"He said he'll put out the tape unless I pay him $75,000," Tila told RadarOnline.com.
"He has the audacity to not only betray me with the love that I had for him, but to use that to exploit me and hurt me."
According to the documents the sex tape was filmed about seven years ago and the couple broke up just two weeks afterwards.
RELATED STORIES:
EXCLUSIVE INTERVIEW: Tila Tequila: 'I'm Being Extorted Over A Sex Tape'