Exclusive
EXCLUSIVE INTERVIEW: Tila Tequila: 'I'm Being Extorted Over A Sex Tape'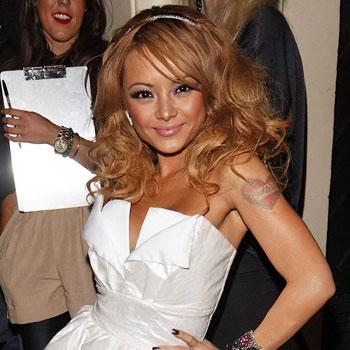 Tila Tequila says she is being extorted over a sex tape from her past, RadarOnline.com is reporting exclusively.
The Shot at Love star told RadarOnline.com that an ex boyfriend recently approached her and said he still has a video they made together while on vacation – long before she was catapulted into fame via MySpace and her MTV reality shows.
"He said he'll put out the tape unless I pay him $75,000," Tila told RadarOnline.com.
Article continues below advertisement
"He has the audacity to not only betray me with the love that I had for him, but to use that to exploit me and hurt me."
Tila says her ex-boyfriend has been shopping the sex tape to various porn distributors and when he realized how much the tape was potentially worth, he approached her to "buy and bury the video."
"This is extortion and my lawyers are fully aware and are fighting back by filing an injunction against him," Tila said.
"I will make sure he goes to jail for this."
Interestingly, Tila said she's retained the same attorney to fight her case that actress Cameron Diaz used in 2003 when a photographer tried to extort $3.5 million from her not to release the nude pictures he had.
"My lawyer worked on that case," Tila said.
"So ex-lover, you better hold onto that sex tape because that's the only sex you'll get to watch once you're sent to jail!"
Article continues below advertisement