PHOTOS: Bisexual Bombshells! Hollywood Stars Who Have Opened Up About Their Sexuality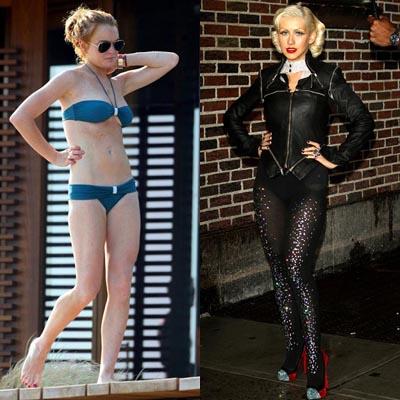 Anna Paquin and Christina Aguilera both opened up about their bisexuality this year, shockingly admitting that they do in fact, go both ways.
They are only the latest names on a list of sexy stars who are open and proud of their bisexual status.
From music's hottest acts to Hollywood's leading ladies, find out which stars have come out of the closet in RadarOnline.com's special feature.
Christina, who has been spending time with Sam Ronson since filing for divorce from her husband Jordan Brattman, opened up to Out magazine this year.
Article continues below advertisement
"I think it is fun to be open and play," she admitted.
"The line is real to me. My husband and I check in with each other, but I definitely love women. I think they're more attractive to the naked eye."
Anna Paquin fell in love with her True Blood costar Stephen Moyer and the two quickly became engaged, so the world was shocked when the child star made a public service announcement a few months before the wedding.
As part of the Give a Damn campaign, Anna revealed that she was in fact, bisexual. Since her revelation, she's married her True Blood co-star Stephen Moyer.
Angelina Jolie and Megan Fox are constantly compared to one another for their sultry, dark and dangerous looks, but they have more in common than meets the eye!
Both ladies have admitted that they like boys, as well as girls.
Anne Heche has never been able to make her mind up!
Article continues below advertisement