COURT DOCUMENTS: Tila Tequila's Ex-Boyfriend Files TRO; Claims Kidnapping And Extortion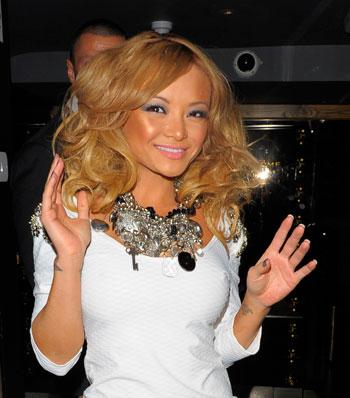 Tila Tequila allegedly kidnapped a woman from her Texas home, held her at gunpoint, threatened her and then tried to extort her; those are the claims Garry Sun is making against Tila in court documents obtained by RadarOnline.com.
EXCLUSIVE DOCUMENTS: See The Restraining Order Filed Against Tila Tequila
"My current girlfriend, Shyla Jennings, was a kidnap victim of Thien Nguyen's," Garry wrote on his request for a restraining order against Tila.
Article continues below advertisement
"Shyla was kidnapped from her home in Houston, TX and was flown to Los Angeles. Thien Nguyen Tila's birth name drove to my home address with 4 armed men with guns threatening to kill me and threatened my father…who was home.
"This event later led to extortion in order to save my life. Thien Nguyen hired 4 men armed with guns to execute the kidnapping."
Sun alleges the incident took place on October 18th and 19th and filed his request for a Temporary Restraining Order on October 26th.