Exclusive
EXCLUSIVE: Oksana Wins Court Battle To Limit Mel's Search Of iPhone & Computer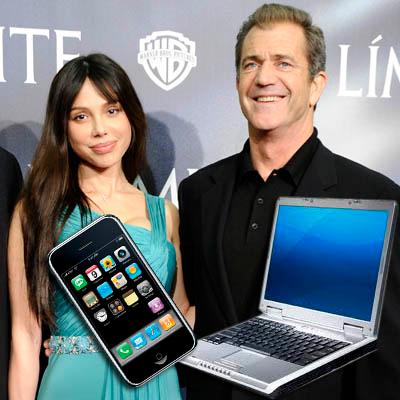 Oksana Grigorieva has scored a rare court win, and it's a significant one, RadarOnline.com has exclusively learned.
The Russian musician had sought to block Mel Gibson's access to her iPhone and laptop for a limited period of time -- January to June.
The Braveheart star's legal team had wanted unfettered access, believing the two devices may hold the secrets to proving she leaked the explosive audio tapes and attempted to extort millions of dollars from her one-time lover.
Article continues below advertisement
However, the judge overseeing the couple's bitter legal battle has sided with Oksana, RadarOnline.com has learned.
"Mel's camp will only have access to files between January and June and it will be strictly limited to what is directly involved in this case," a legal source told RadarOnline.com.
As RadarOnline.com has reported, Team Mel has been attempting to find the source of the leak.
Oksana's laptop and iPhone -- which she used to capture Mel's hate-fuelled rantings -- were turned over to investigators, as part of the criminal and civil cases.
Article continues below advertisement