Exclusive
EXCLUSIVE: Mistress Slept With Married Man Before Ashton Kutcher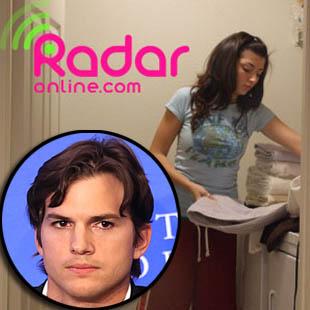 Brittney Jones' alleged one-night-stand with married heartthrob Ashton Kutcher may be making headlines, but it's not the first time the 21-year-old has slept with a married man.
RadarOnline.com has exclusively confirmed that Brittney nearly ruined another marriage back when she was working for a property management firm in Los Angeles, CA.
According to a source close to Brittney, the brunette beauty seduced the company's married owner while she was working for him as an employee.
Article continues below advertisement
Exclusive: Ashton Kutcher's Mistress Made A Sex Tape
"She told me that she had slept with her boss and that he was married," the insider told RadarOnline.com exclusively. "She told me that his wife found out that they were spending time together after hours and so one night she followed Brittney home, confronted her and told her she knew everything."
Shortly afterwards, the source says Jones was fired from her job.
RadarOnline.com spoke exclusively to Brittney's former boss, who admitted that he did have an affair with the 21-year-old vixen, but said his wife didn't find out about the affair until "long after she left the company."
As to the source's claim that Brittney was fired, the company's owner calls it "completely false."
"She quit on her own. She started wanting special treatment. She didn't want to be treated like my employee after the affair."
Article continues below advertisement
As RadarOnline.com reported, Jones is currently at the center of an explosive cheating scandal involving Kutcher. Jones said she met the actor last July at a bowling alley in LA while he was with his wife Demi Moore and her daughter.
Before leaving, Brittney slipped Kutcher her number on a cocktail napkin and she says the two met up a few days later at his home, where they had sex. At the time, Moore was in Michigan shooting a movie.