Exclusive
EXCLUSIVE: Ashton Kutcher's Mistress Made Sex Tape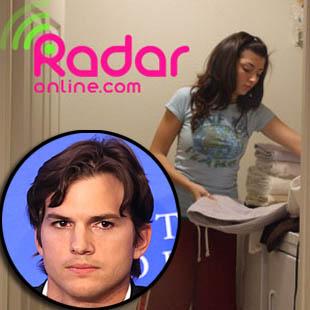 There's a lot to be exposed about Ashton Kutcher's one-night-stand, including a home-made sex tape the mistress shot when she was just 19-years-old, RadarOnline.com has exclusively learned.
Brittney Jones shot the steamy video with an ex-boyfriend who revealed to RadarOnline.com that the two engaged in various sex acts, all while he recorded it on his cell phone.
"She was definitely into it," Jones' ex -- and the film's co-star -- admitted to RadarOnline.com.
Article continues below advertisement
"We were together at the time so we made short little clips of us having sex in various positions."
The former lovebirds dated on-and-off for a year before splitting about six months ago when Brittney "cheated on me", he said.
It's the latest twist in the cheating scandal that has erupted since Jones went public about her one night tryst with the married Hollywood heartthrob and star of That's 70's Show.
As RadarOnline.com revealed, the woman who threatens to bring down Kutcher's marriage to Demi Moore has a history of wild partying and posing provocatively - as these nude photos show.
"She definitely is a hard partier and always drank a lot," said one source, who knows her.
According to the confidante, Jones has been "couch surfing" from house to house, living and seemingly leaching off the various men in her life.
Article continues below advertisement