Exclusive
EXCLUSIVE: Plea Deal For Paris Hilton Unlikely, Prison Sentence Looms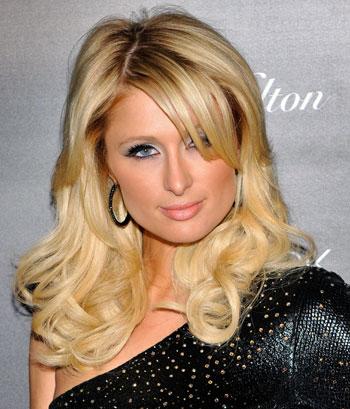 Paris Hilton is about to discover what O.J. Simpson already knows: when it comes to justice, Las Vegas can be a lot tougher than Los Angeles.
District Attorney David Roger is highly unlikely to offer Paris a plea bargain deal on her cocaine possession charge, a source close to the case told RadarOnline.com exclusively.
The veteran Clark County, Nevada prosecutor put Simpson behind bars on robbery charges after the former football great beat murder charges in Los Angeles.
Article continues below advertisement
"Roger won't tolerate celebrities coming to Las Vegas and thinking they can get away with illegal behavior," the source close to the case told RadarOnline.com.
"It's going to be extremely difficult for Paris to get out of these charges, even with the brilliant legal skills of her lawyer, David Chesnoff."
Hilton is facing a felony drug possession charge that carries a prison sentence of one to four years. She claimed the purse she was carrying, where the cocaine was found, did not belong to her.
Roger is running for reelection and has a record of high-profile victories in the legal arena.
"This is a high profile case, right before a very important election, and it's very likely that there will be no plea bargaining down of these charges," said the source.
According to an arrest report obtained by RadarOnline.com, Hilton, 29, told cops she didn't own the purse in which 0.8 grams of cocaine was found, but admitted she owned other items that were in the purse.
Article continues below advertisement
OFFICIAL DOCUMENT: Read The Complaint
She reportedly told a Las Vegas police lieutenant that she had borrowed the purse from a friend, but acknowledged owning money, credit cards and a broken tablet of the prescription drug Albuterol that was also found in the bag.
The man who arrested Hilton, Lt. Dennis Flynn, said a small plastic "bindle" of the drug fell out of her purse when she reached for a tube of lip balm.
MORE ON:
Celebrity Justice
Hilton is taking the charges "very seriously," said a source close to the socialite.
"Paris has been advised to lay low," said the friend.
"Paris is 100 per cent adamant that the cocaine found in the purse, wasn't hers.
"She says she borrowed the handbag from a girlfriend because the handbag she was going to use for the night didn't match her outfit."
Hilton's boyfriend, 34-year-old Las Vegas nightclub mogul Cy Waits, was also arrested.
Article continues below advertisement