Paris Hilton Thanks Fans 'For All The Love And Support' After Drug Arrest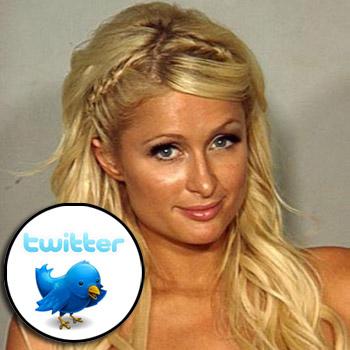 Paris Hilton is getting by with a little help from her fans.
The socialite, who was arrested in connection with possession of drugs in Las Vegas Friday night, Tweeted a message to her public Sunday, thanking them for the well-wishes she's received in the wake of the incident.
"I'm so thankful to all my fans for all the love and support you are giving me," the heiress wrote. "Thank you all. Love you so much. Love Paris xoxo."
Article continues below advertisement
On Friday night, Las Vegas police pulled over a Cadillac SUV the Stars Are Blind singer and her boyfriend Cy Waits were riding in, claiming they smelled a suspicious odor emanating from the vehicle. After Waits was taken into custody on suspicion of misdemeanor driving under the influence of alcohol or drugs, police said they found cocaine in Hilton's purse.
A source told RadarOnline.com that Hilton is claiming the purse -- and its contents -- weren't even hers in the first place.
"Paris says she changed the purse she was carrying at the last minute last night, because the one she had didn't coordinate with the rest of her outfit the way she wanted," our source said. "She says she borrowed a friend's purse because it matched better."
Hilton's high-powered attorney David Chesnoff said in a statement Saturday that the "matter will be dealt with in the courts not in the media and I encourage people not to rush to judgment until all of the facts have been dealt with in a court of law."
The incident is the third drug-related run-in with the law The Simple Life star has had this summer. During her international vacation, the 29-year-old was stopped twice by police on suspicion of marijuana possession (Charges were dropped against Hilton after she was detained July 2 at the World Cup in South Africa).