Paris Hilton Charged With Felony Cocaine Possession; Read The Complaint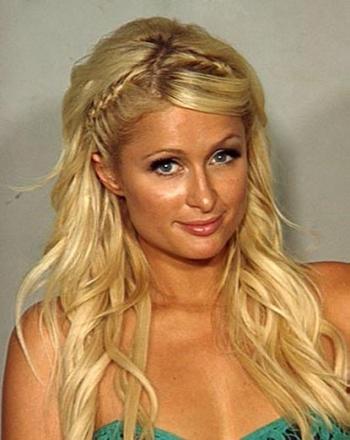 Paris Hilton has been charged with felony cocaine possesion, RadarOnline.com has learned.
According to the criminal complaint filed by the Las Vegas District Attorney, Paris "Wilfully (sic), unlawfully, feloniously, knowingly, and intentionally possess a controlled substance, to-wit: Cocaine."
OFFICIAL DOCUMENT: Read The Complaint
As RadarOnline.com has previously reported, Hilton was arrested early Saturday morning in Las Vegas after cops found .8 grams of cocaine on the heiress at a traffic stop.
Article continues below advertisement
Her boyfriend Cy Waits was the driver of the car and after the car was stopped when the officer smelled "the strong odor of marijuana coming from the vehicle." Cy was "administered a series of filed sobriety tests, which Waits failed."
Police wrote in their report that Paris told the officer she was "extremely embarrassed" and needed to used the bathroom "badly" so the officer escorted her into the Wynn.
The officer wrote that Paris was carrying a purse as they went into the Wynn and Hilton told him she needed to put some lip balm on. "As she began to open it, I saw a small bindle of what I believed to be cocaine in a clear baggy begin to fall from the purse and into my hand."
Cops Didn't Follow Procedure In Paris Hilton Arrest, Source Says
The officer waited for the arrival of a female officer to assist in the search and they removed the "suspected bindle of cocaine," and then Paris was read her Miranda rights. Paris told the officer that the purse was not hers, and that "she had borrowed it from a friend."
When the officer asked Hilton whose cocaine it was "she said she had not seen it but now thought it was gum."
EXCLUSIVE: Paris Hilton Search & Arrest Caught on Surveillance Cameras
Paris told the officer the $1,300 cash and credit card were hers, but "several cosmetic items in the purse were not hers."
The officer placed Paris under arrest "for possession of a controlled substance cocaine."