Exclusive
EXCLUSIVE: Mel Shells Out $250K To Oksana's Lawyers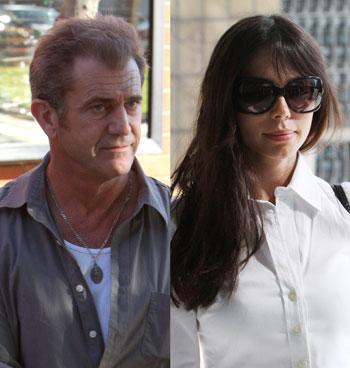 Article continues below advertisement
He wrote a check for $10,000 earlier this month, RadarOnline.com is told.
Oksana had claimed Mel was not paying child support for Lucia and said she was forced to "live on credit cards" and borrow money from friends to support their child.
"He is not paying me a penny... what he is doing is cruelty," the Russian musician, 40, told the Daily Mail.
EXCLUSIVE AUDIO: Mel's Final Message To Oksana -- 'I Haven't Got A Voice Left'
"Mel has paid $10,000 to Oksana to cover her personal needs in order to be a good mother to Lucia," said a source, familiar with the situation.
Mel's move to front Oksana's legal bills seems bizarre and begs the question, why is the Lethal Weapon star paying for his ex-lovers attorneys who are fighting against him in court?
Even though Oksana signed a co-habitation agreement that signed away her right to Mel's millions, as RadarOnline.com was first to reveal, in civil and custodial battles like this, a court has the power to make the opposing party liable for attorney fees.
MORE ON:
Oksana Grigorieva
Article continues below advertisement