VIDEO: Snooki'n With The Stars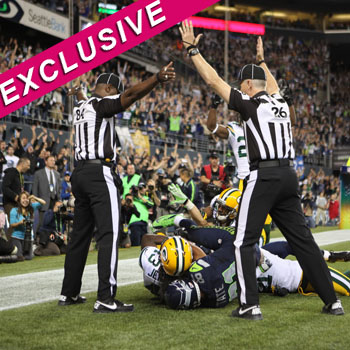 Jersey Shore's Nicole "Snooki" Polizzi held her own as a special red carpet correspondent at the MTV Movie Awards Sunday night, as the pint-sized hell-raiser rubbed elbows with Paris Hilton, Snoop Dogg, Vanessa Hudgens, and Katy Perry among others.
Watch the video on RadarOnline.com
East met west when Snooki and the socialite Hilton exchanges pleasantries, with both praising the other on how hot they looked in their designer dresses.
Article continues below advertisement
VIDEO: Jersey Shore Season 2 Preview in Miami
Snooki also got also swimmingly with Hudgens, complimenting her on her compatibility with her boyfriend/ High School Musical co-star Zac Efron.
"You two are so cute together, just got to say it," Snooki said. "You're so gorgeous, you look amazing tonight."
Perry and Snooki, who met at the Grammys, got along so well the I Kissed A Girl singer suggested she wanted to "have a threesome" with the Jersey Shore star and MTV correspondent Sway Calloway, who was also working the red carpet.
MORE ON:
hollywood happenings
Last, but not least on the red carpet were Snooki's Jersey Shore pals, which gave the Marlboro, New York native a chance to razz her partner-in-action, Jenni "J-WOWW" Farley.
"Your boobs look phenomenal tonight," Snooki told J-WOWW. "Where did you get them?"
And on that note, the new season of Jersey Shore, featuring the cast in both South Florida and New Jersey, premieres on MTV Thursday, July 29 at 10/9c.