Explosive Details Revealed! Report Claims Lindsey Vonn Dumped Tiger Woods After He 'Had A Relapse' & Cheated On Her –– 'He Can't Help Himself'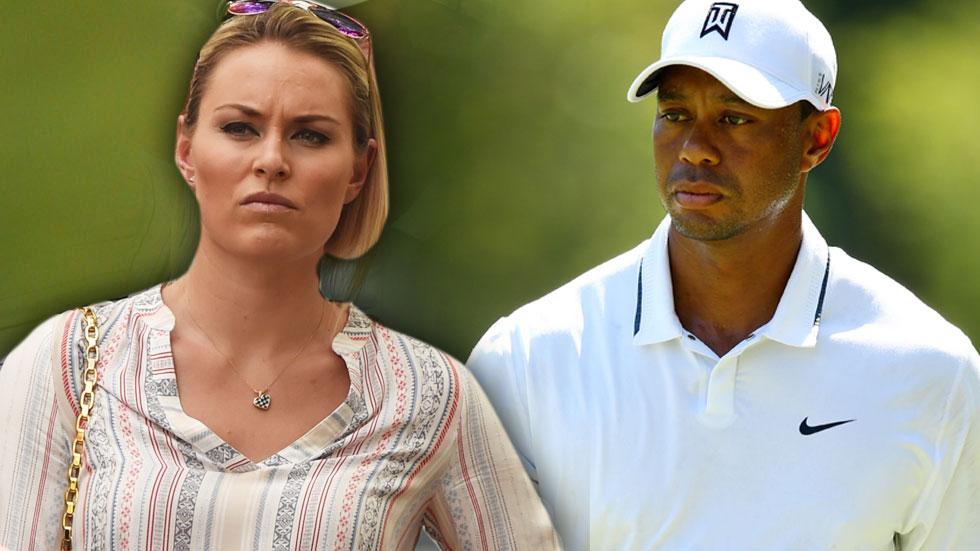 Tiger Woods "had a relapse in the sex department" and cheated on Lindsey Vonn, according to a report detailing the real cause behind the athletes' split.
Insiders told Daily Mail Online that the golfer, whose serial-cheating on ex-wife Elin Nordegren made international headlines six years ago, was back to his bad habits in his three-year relationship with the Olympic skier.
The two-timing led to their recent breakup after she learned of a "faceless, nameless woman" he hooked up with, a source told the outlet.
Article continues below advertisement
"Lindsey found out about women again," a source said. "Always while he's on the road. Just like when he was with Elin."
The death blow to the relationship came in February, after Woods soothed his wounds from losing a golf tournament with a one-night stand.
"Most men would drink over such losses; Tiger has sex over it," the insider told the outlet.
After Woods was witnessed with the woman, the insider said Woods "became concerned and eventually he decided to confess to Lindsey -- something he didn't do with Elin."
"He took the opposite strategy he did with Elin and instead of hiding it, he admitted it before getting caught."
Woods "blew it again," the insider said. "He can't help himself. He's got an addiction. He relapsed.
"He really wanted Lindsey to be the one."
But the cheating was unforgivable, the insider said, as there would be no second chances for Woods with the blonde beauty.
"Lindsey is not like Elin, the long-suffering wife who will turn a blind eye -- she knew that one relapse could lead to two and three and then, he's off to the races."
Woods' "one-time slip," the insider said, was linked to him skipping his therapy sessions for his issues with sex.
The insider said that Vonn should have anticipated something like this in light of Woods' well-documented past infidelities.
"Why would she think her Tiger would change its stripes?" the insider said. "She knew what she was in for. She reads the papers."
As RadarOnline.com previously reported, the two formally announced their breakup in a Facebook post earlier this month, blaming their "incredibly hectic" schedules "that force us to spend a majority of our time apart."